After an afternoon spent around the hutongs having had nothing all day but coffee, my friend and I were beginning to get seriously hungry. So in the middle of the street, we pulled out our phones and started furiously searching up restaurants on Dianping.
Despite our hunger, we still wanted to pick a quality restaurant that we have yet to eat at. We realized a "Papà Danilo" kept popping up on our feed – an Italian restaurant with the "newly joined" sign still on its page. However, it was one specific picture that caught my attention – Spaghetti Bolognese topped with an onsen egg. I guess I have a weakspot for onsen eggs and I haven't had pasta in a while so Papà Danilo it was!
Sitting right on Old Gulou Street, the restaurant is pretty easy to spot. My friend said that previously it was the location of a Japanese restaurant that she had visited a while back – well, out with the old and in with the new! The restaurant wasn't full but quite lively considering we got there fairly early for dinner.
We were lucky enough to snatch a table by the window before some other customers came in – definitely a good spot for date night. After settling down, the waiter brought us the menu – perhaps because the restaurant was still new, the menu was a simple two to three pages of green colored paper put together with a paper clip (it seems that they have upgraded their menus now according to Dianping).  
It is a pasta restaurant, so their main focus is still on the variety of different pastas and their base – red sauce, white sauce, pesto, olive oil and squid ink. With our stomachs growling, my friend and I made our choices pretty quickly but as we looked around eagerly for someone to take our order, we realized that no one was available.
The restaurant is a bit understaffed.  After waiting for some time, a server finally came to take our order and apologized for the wait. Thank god the restaurant offered some pre-meal bread! We basically devoured it instantaneously. Now to the meal…!
Beef Carpaccio:
Perfect way to start dinner and make us hungry for more! It's a simple dish where the original flavor of the beef really stood out. The arugula and parmesan sprinkled on top added a bit more aroma and texture to the overall bite.
Danilo Bolognese:
It was definitely a bit too watery –the original flavor of the meat sauce got diluted and you couldn't really taste much of the tomato base at all. Additionally, with the onsen egg mixed together with the pasta, the flavor got even lighter although the yolk added some texture. The noodle itself though was perfectly al dente.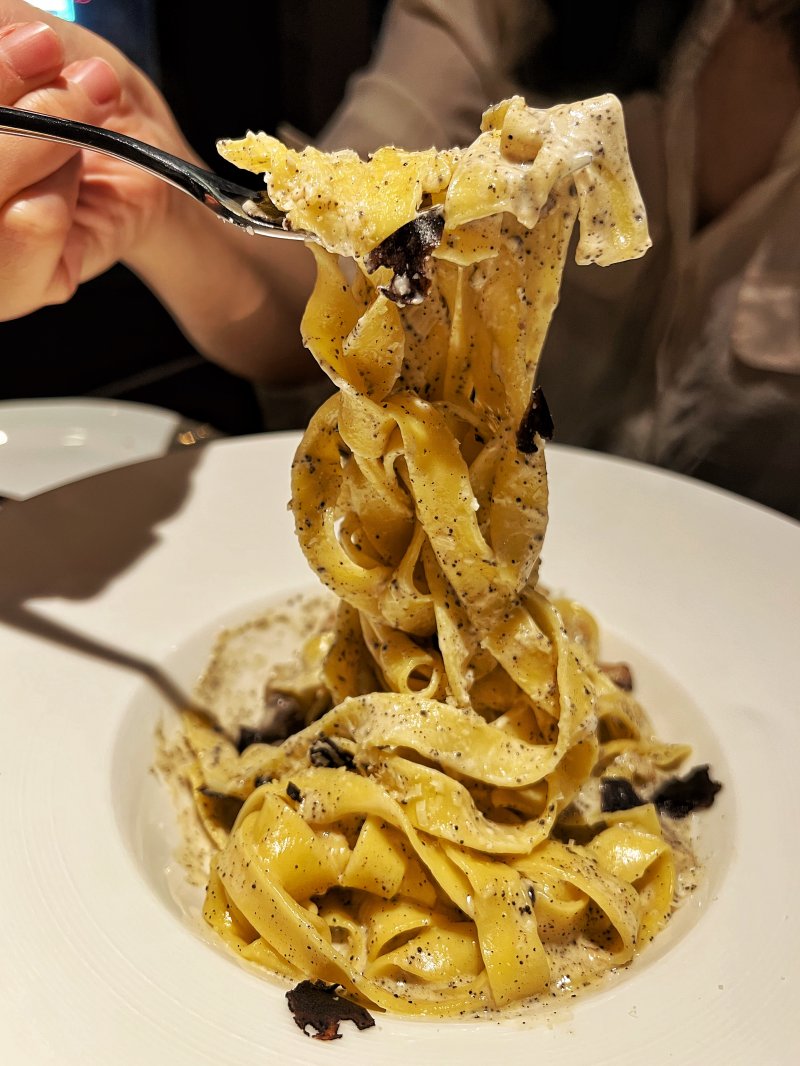 Tagliatelle Al Tartufo:
You can smell the truffle the second the plate hits the table. I believe this is the only handmade pasta they have here and wow, fresh handmade tagliatelle made such a difference. Now this dish was the complete opposite of the Bolognese – very creamy, very rich – but in general, the flavor is still on the lighter side.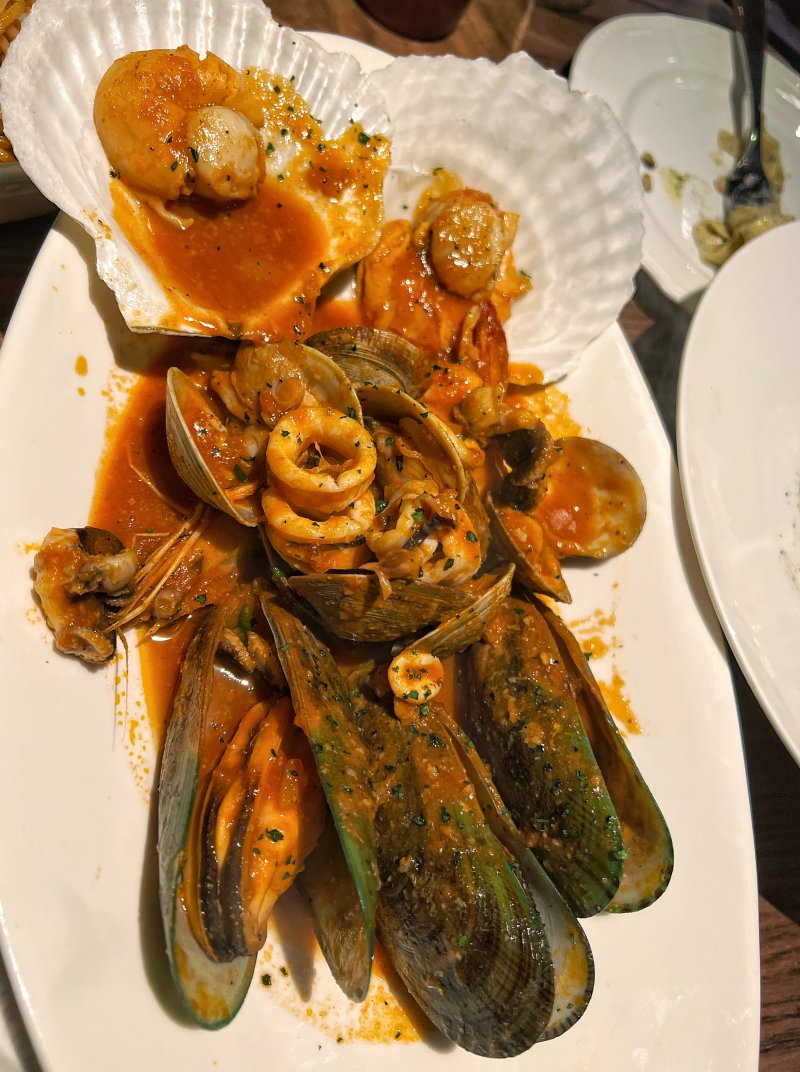 Fruti di Mare:
Scallops, mussels, prawns, clams, squid and baby octopus – everything you need from the sea – all put together and served in a very generous portion. I'd have to say that the sauce in this dish, which is a garlicy tomato base, was my favorite.
Overall, Papà Danilo was a nice experience although I probably wouldn't go out of my way to eat there. However, if you're craving some pasta and are around the area, I'd definitely give this restaurant a shot. Oh! And when you do visit and decide to order the tiramisu, please let me know how it tastes! My only regret is that I didn't order the tiramisu – they seem to serve it in quite a big portion and I was just too full to order it. 
Papà Danilo 达尼罗叔叔意大利面
129 Jiugulou Street, Xicheng District
西城区旧鼓楼大街129号
READ: Find a Natural Wine Paradise at Tap Bar à Vin
Images: Songnia X, Dianping (users SHINNING and 一朵桃靥)