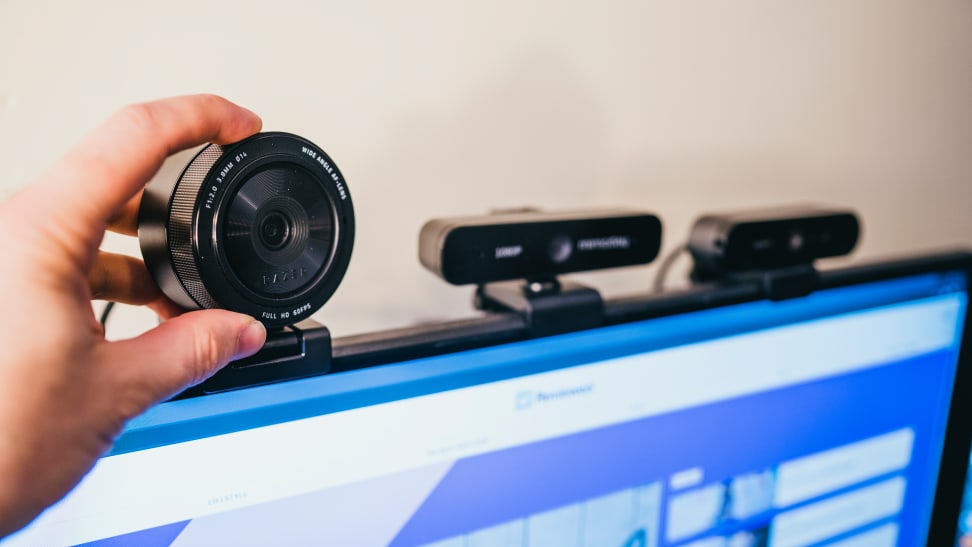 — Recommendations are independently chosen by Reviewed's editors. Purchases you make through our links may earn us a commission.
With an increased amount of people working from home or jumping on Zoom calls with friends, a good webcam has become a must-have piece of hardware. Though the one built into a laptop can get the job done, it doesn't always produce the best picture or video. That's where external webcams come in. These devices are are a huge jump in quality, whether helping to make you look less fuzzy on video calls or create a more natural look while streaming your favorite video game.
If you're in the market for a premium webcam but don't know where to begin, don't worry—we've done all the research and the heavy lifting for you. To find the best webcams available today, we spent more than a month testing these devices in all kinds of lighting conditions.
The Logitech Brio (available at Amazon for $139.00) claimed our top spot thanks to its superb picture, video, and field of view. However, if you're a casual user, and prefer a more straightforward device that's good for basic video calls, we recommend our Best Value pick, the Mimoday 1080p USB Web Camera (available at Amazon).
Here are the best webcams we tested ranked, in order:
Logitech Brio
Mimoday 1080p USB Web Camera
Elgato FaceCam
Logitech StreamCam
Nexigo Autofocus 1080p Web Camera
Aukey FHD 1080p
Razer Kiyo Pro
Anker PowerConf C300
Logitech C920x Pro
Microsoft Modern Webcam
Logitech C310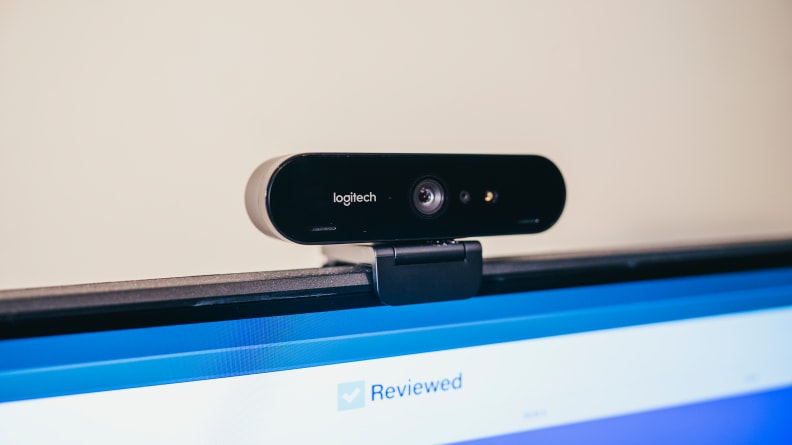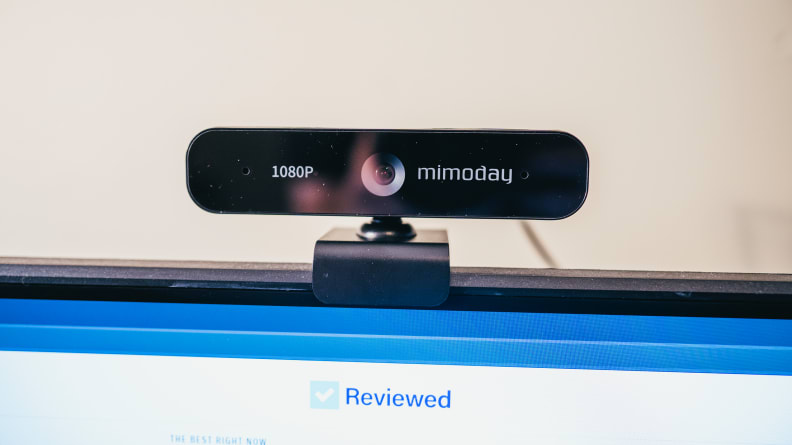 How We Tested Webcams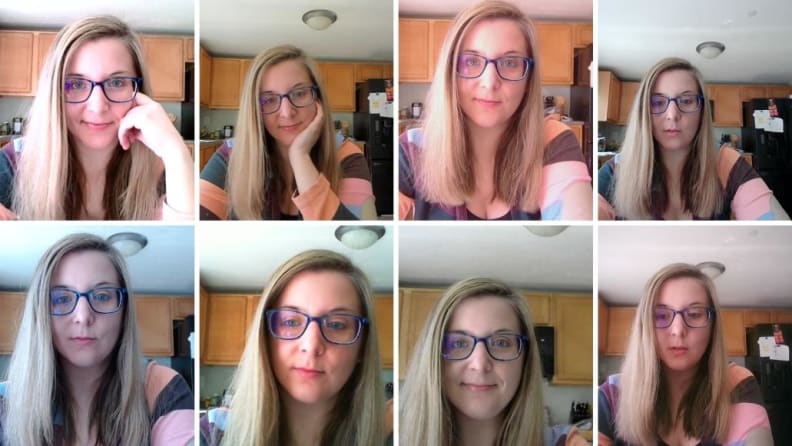 The Testers
Hi, I'm Ashley Barry-Biancuzzo and I'm an editor for Reviewed's Best Right Now buying guides. After working remotely for a year, I understand the importance of investing in a quality webcam. Not only do I spend a lot of time on Google Meet calls with coworkers, but I also regularly use Discord and Zoom to video chat with friends. The one integrated into my Chromebook just wasn't going to cut it anymore. That's why I spent weeks testing to find the best.
I'm Joanna Nelius, Senior Electronics Editor for Reviewed. Other than reviewing gaming laptops, PC peripherals, and hardware for work, I do photography, stream, and podcast in my free time. A good webcam is crucial for me to interact with co-hosts and audiences. A lot of webcams come with the same 1080p resolution and can top out at 60 frames a second, but not every product has the same light sensor. For me, the senor is the make or break between a good webcam and a great one—and the device's image adjusting software.
The Tests
For testing, we recorded a video in three different lighting conditions: bright light, natural light, and low light. In the video, we moved to 15 different spots, and at each spot, we'd throw an oddly shaped, small object in the air, and then say two sentences at a normal volume. This helped us gauge the webcam's video and audio quality, field of view, and autofocus speed.
To determine image quality, we took a number of still images in natural lighting with each device and lined them up side-by-side. This helped us see the differences in color accuracy, exposure, field of view, and so on. We also used each device for video calls with coworkers and friends while taking into account build quality, included accessories, mounting, and more.
What You Should Know About Buying a Webcam
These products are more complicated than you might think. That's why we're here to break down everything from frame rates to the field of view.
Integrated Webcams vs. External Webcams
An integrated webcam is typically built into the top of your laptop screen. They don't produce great looking photos or videos because many of them are limited to 720p resolution..
External webcams can be plugged into your laptop or desktop tower via USB port. They produce better pictures and videos because they have higher resolutions and frame rates. They also have additional features like autofocus and low light correction. External webcams are also more adjustable and can be tilted or turned to get the best angle.
Frame Rate
Frame rate directly impacts how smooth your movements are on video. It's the speed in which images (also known as frames) are captured. The higher the frame rate, the smoother and more natural you'll appear on video. For webcams, the baseline is 30 frames-per-second (FPS). But if you're a streamer and want to look as natural as possible on video, we'd recommend investing in a webcam that supports 60 FPS or higher.
Resolution
Resolution affects the sharpness of your picture. The higher the resolution, the clearer the picture. Standard HD—720p resolution—is the bare minimum and is good enough for video calls. However, if you're looking to upgrade the way you look in video calls, we'd recommend springing for a webcam with 1080p resolution (otherwise known as full HD) or higher. The Logitech Brio, for example, is capable of recording 4K video at 30 FPS.
Fixed Focus vs. Autofocus
A webcam with a fixed focus means the focal point is permanently fixed. This is fine if you're just sitting in front of a camera, but if you move around a lot, look for a webcam with autofocus. It will automatically focus on you and adjust the picture as you move around. One type of focus isn't necessarily better than the other, as it just boils down to how you plan to use the device.
Privacy
It's no secret that hackers have been targeting webcams for years, so it's important to take the necessary steps to secure yours. Many come with an attachable privacy cover or shield, which you can put over the lens when the device isn't in use. If your webcam doesn't come with a privacy cover, you can always purchase one online (like this sliding lens cover or cover it with electrical tape.
Field of View
The field of view is the width of the area captured by the webcam's lens. It's measured in degrees, so it can be as narrow as 60 degrees or as wide as 90 degrees. If you're looking to fit two or more people in your picture or video, you'll want to purchase a webcam that has a field of view of 78 degrees or higher.
Mounting
Webcams are designed to clip or clamp onto the top of your laptop screen or monitor. Some have a flexible base that allows you to stand them up on a flat surface. If you're looking for a different angle (other than head-on), you may want to consider buying a tripod. A few of the products we tested had built-in tripod sockets for easy access.
Lens
Webcam lenses can be made of either plastic or glass. High-end webcams generally have glass lenses while inexpensive ones have plastic. Glass lenses tend to produce sharper video and still images, but that doesn't mean plastic lenses are inferior. Thanks to color correction and other features, plastic lenses can still produce a decent picture.
Image Sensor Size
The image sensor is the semiconductor chip that sits behind the lens. Its main purpose is to capture light and convert information into an image. Basic webcams use smaller sensors, which means less room to capture and store information. If you're looking for the best picture possible, we'd recommend springing for a larger webcam.
Microphone
Most of these devices have built-in microphones. A high-end webcam may even have omnidirectional microphones, which are designed to pick up sound from all sides. While most webcam microphones will pick up your voice in video calls, I wouldn't say the audio quality is fantastic. If audio quality is important to you, you'll get better sound out of an external microphone.
---
Other Webcams We Tested
More Articles You Might Enjoy