You can make that disregarded small item in your office into something beautiful! Who would've thought you can turn paperclips into gemstone rings? This clever and impressive work is from Heather Boyd Wire on Youtube. She turns paperclips into lovely rings with different designs. If you have lots of them at home, now is the ideal time to transform these little pieces of metal into elegant pieces of jewelry. Learn how to make them by watching the video below.
Materials:
3 paperclips
pliers
sizer tool or any circular tube
sequin
Instructions:
Step 1:
Using pliers, open up and straighten the paper clips. Get it straight as possible. Then wind them around the smaller end of the mandrel.
Step 2:
Then hold it on one end of the circle using your pliers and straighten it. Insert it in the mandrel and do the same for the other end (consider the size you want for the ring). Repeat for the second one. For the third clip, only bend the shorter side.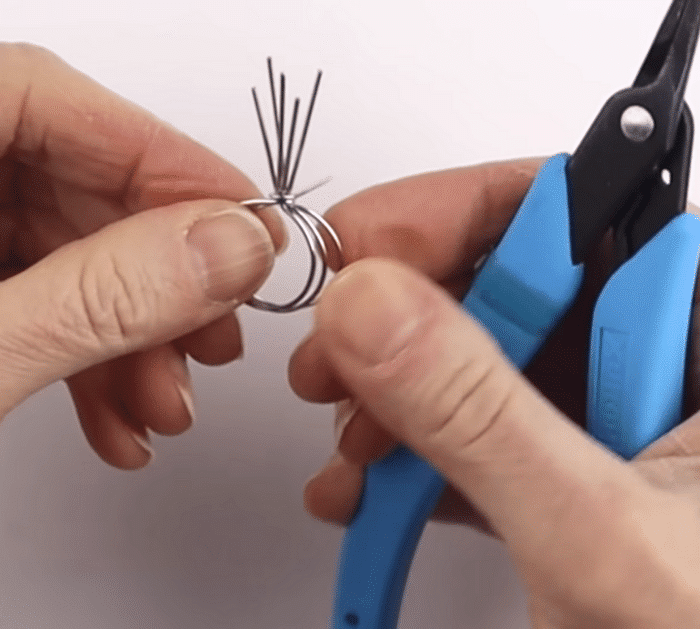 Step 3:
Line them all up and make sure the one with the horizontal is on the outside. Put them back into the ring cone. Take the horizontal and rotate it around the straight ends of the other clips. Remove it from the mandrel and bring the horizontal end around the ring. Then pinch it, so the end is pushed in. Now, you'll have three bands and five wires sticking up.
Step 4:
Bring it into the mandrel and spread the wires out ( it will look a bit like a star). Once done, push the ends of the wire down, so they are flat. Next, place the sequin in the center and measure a quarter inch. Then cut all wires with that length. Bend the top of the wires forward to the center. Place the sequin in the center. Adjust and pinch until it perfectly fits. Now slide the sequin back and bend it a little bit more.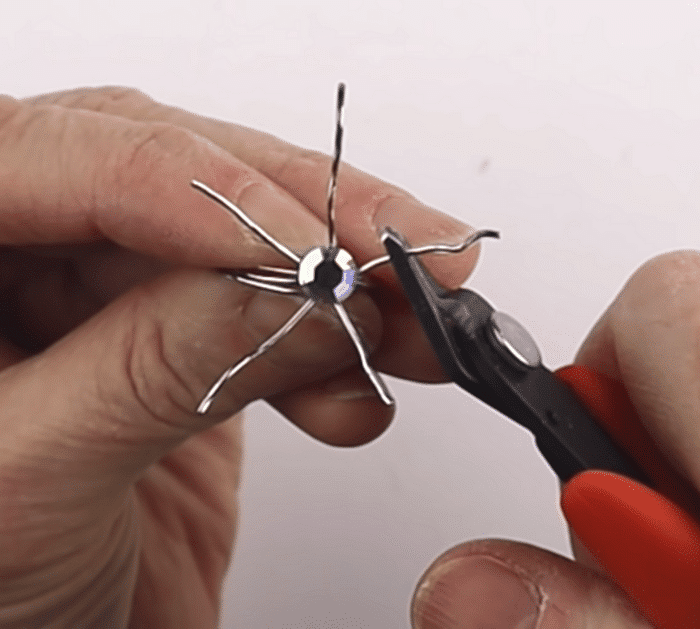 Note: You must inquire about selling designs from her tutorials
Turn Paperclips Into Gem Stone Ring
The post Turn Paperclips Into Gem Stone Rings appeared first on DIY Joy.