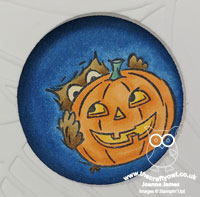 Today I'm sharing a clean and simple card for the current challenge over at Addicted to CAS where the code word is 'Spooky':
I'm also linking up with the ladies over at Retro Rubber where the theme is 'anything goes' and at SUO Challenges where the theme is Halloween too. Whilst digging around in my retired stamp collection the other week, since this is where most of my Halloween stamps are to be found, I remembered there were three different Halloween owls in last year's 'Have A Hoot' stamp set from September 2020 and decided to use it to try a really easy fun fold Peek-A-Boo style card that I had seen Jennifer McGuire make ages ago that I wanted to have a go at. Here's what the card looks like closed: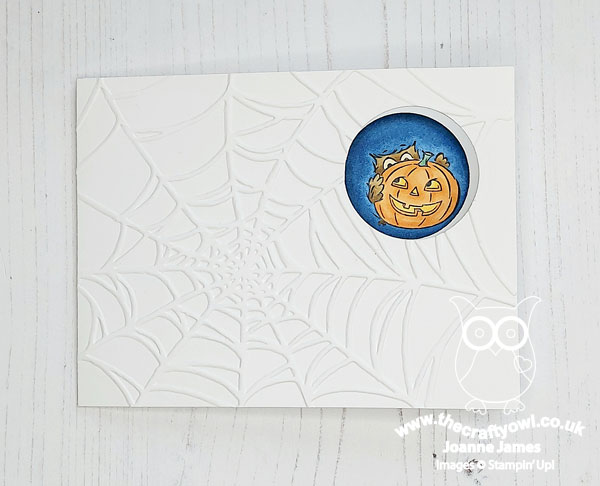 Then as you open the card, it reveals either another image or message - I went with a 'boo' courtesy of the owl hiding behind the pumpkin: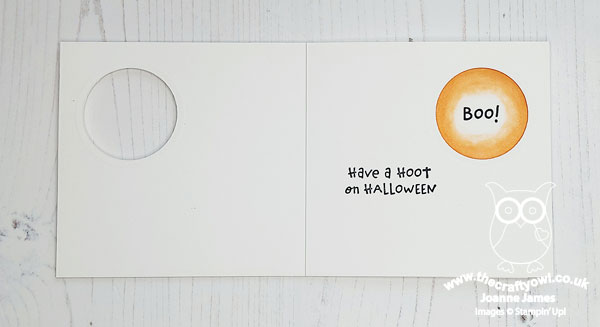 Perfect for the challenge over at Just Add Ink this week where they are all about moving parts too. Here's a short video clip so that you can actually see how the peek-a-boo mechanism works:
Isn't that fun?! I embossed the front of my card with my retired cobweb embossing folder to add to the spooky vibe; I'm hoping this doesn't take away too much from the CAS aspect of my card and my 'white space'. Here's a close-up of that mischievous owl: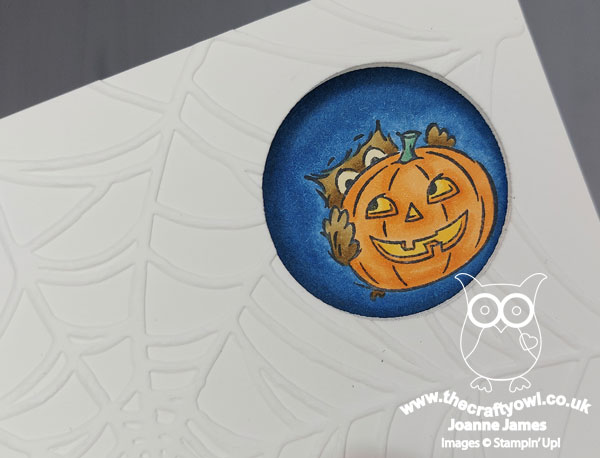 No visual summary of the key products used on today's project since they are all retired; it was fun to take a trip into the retired box to create this super simple card to share with you today.
Enjoy your day; I'm off to the hockey pitch side lines! I'll be back tomorrow with my card for our new challenge at the Paper Players. Until then, happy stampin'!
Stampin' Up! Supplies Used:
Have-A-Hoot stamp set (retired)
Cobweb Embossing Folder (retired)
Stampin' Blends - various