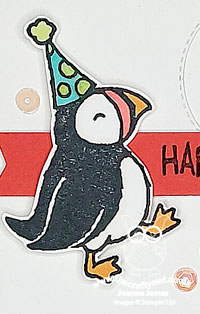 Today it's Sunday and time for this week's new challenge over at The Paper Players! It's the turn of the fabulous Jaydee to host this week and she has a Clean and Simple challenge for you to work with: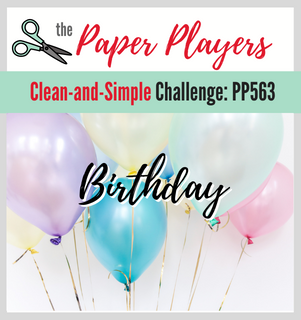 I decided to use Judy's Freshly Made Sketches layout for my card and having originally decided to go super simple, after yesterday's card I couldn't resist having another go at incorporating an interactive element so I'm having another go over at Just Add Ink too - take a look: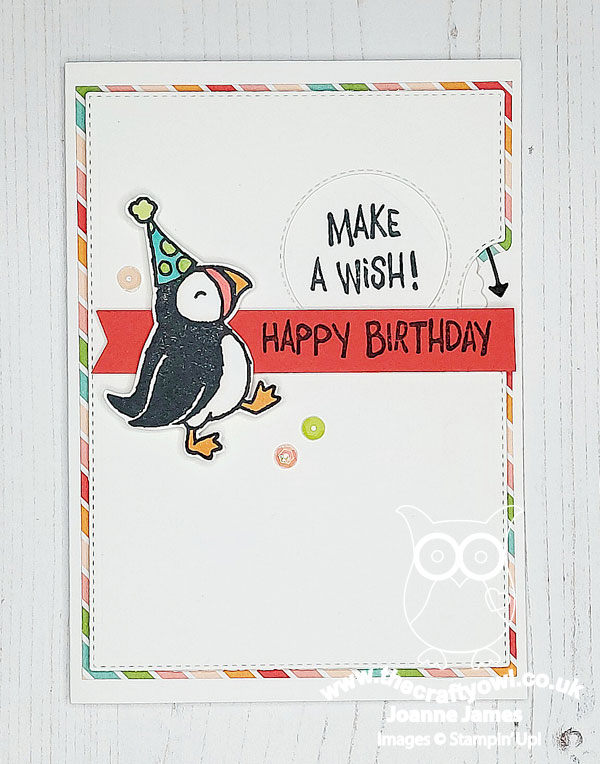 Here's the low-down on today's card:
The stars of today's card are the 'Party Puffins' stamp set - my go to for fun birthday cards - and the Give It A Whirl dies, with a rotating wheel of sentiments and images. You can see the first one above; here's the second one: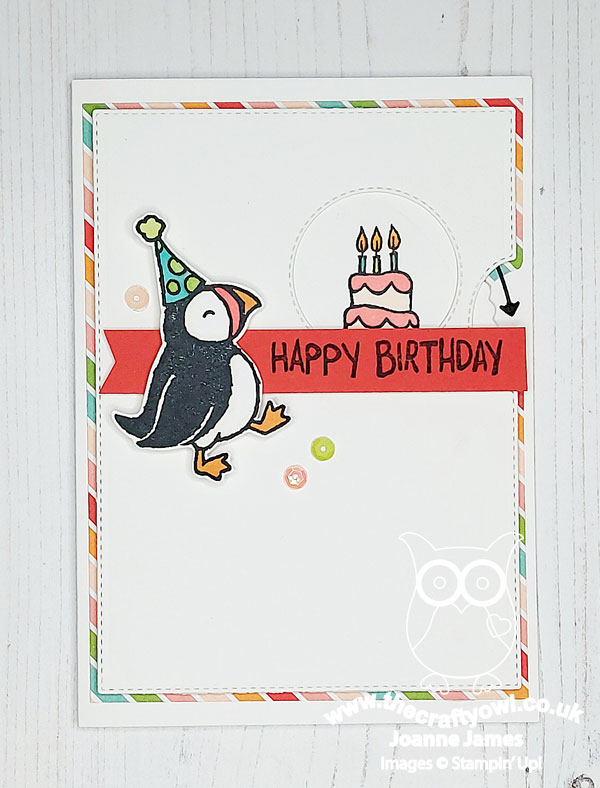 And finally, the third one: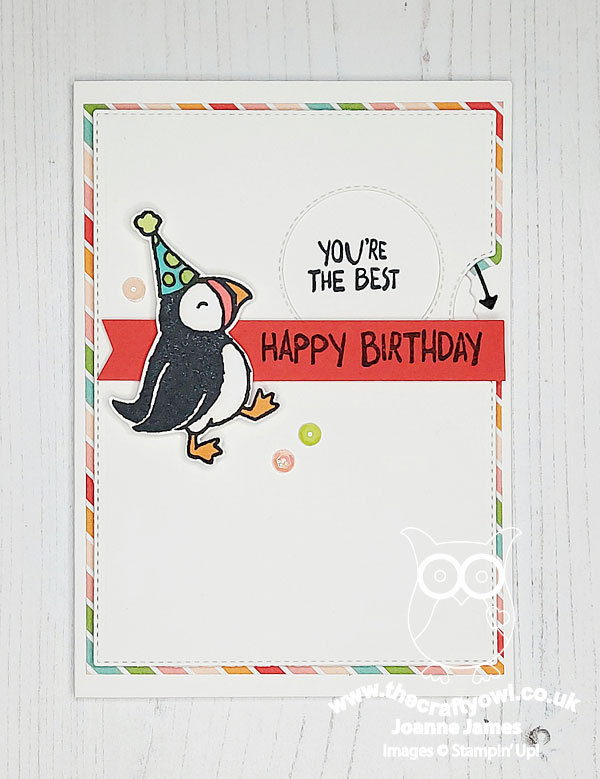 Here's a quick video clip that show how the wheel rotates through the images:
A piece of Patterned Party striped designer paper adds a little coloured border and I used these colours to co-ordinate my coloured images too. A sprinkling of sequins complete my card.
Here is the visual summary of the key products used on today's project for you to pin for easy reference: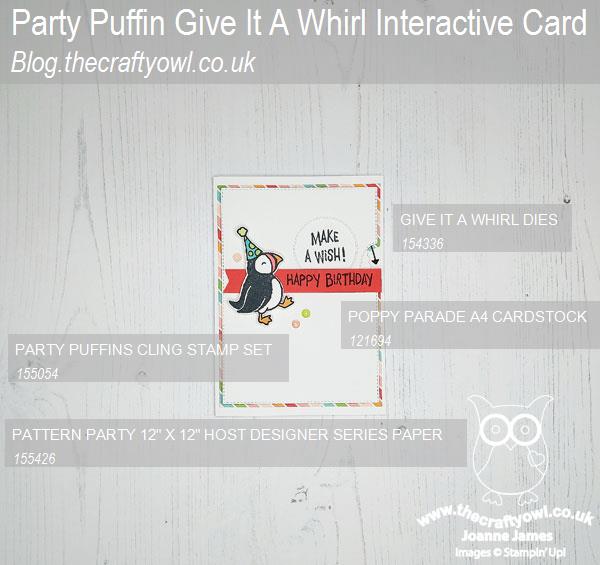 You can see all of my Product and 'How To' summaries on my 'How To - Tips and Techniques' Pinterest board in case you've missed any. 
These dies are super easy to use and whilst they do add layers to today's card, my overall design is still clean and simple, with minimal embellishments and lots of white space.
Before you reach for your ink and papers, check out what our amazing team has created to inspire you this week:
The Paper Players Design Team
Remember: it's clean and simple week, so minimal layers and embellishments and lots of clean 'white' space on the birthday cards that you share this week.
Here's a quick recap of our challenge rules:
 
1.  Create a new paper project
2.  Upload your creation to your blog with a link back to us and provide a direct link to the post featuring your challenge submission.
3.  Please link your card to no more than four challenges, TOTAL.
4.  Have FUN!
You can see all of my 'How To' summaries on my 'How To - Tips and Techniques' Pinterest board in case you've missed any. 
Enjoy your day; I'll be back tomorrow with another project. Until then, happy stampin'!
Stampin' Up! Supplies Used: